Hello! Welcome to another weekend edition of the Daily Digest. The worst thing about Sunday afternoons is knowing Monday morning is coming. But at least you'll be informed as you start the week! I'm Caroline Beck and here is your Daily News weekender for July 29, 2018.
1. To Debate or Not to Debate?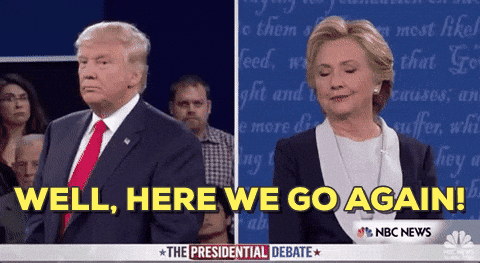 Democratic candidate for governor Walt Maddox succeeded in generating an entire week of stories focused on his challenge to Gov. Key Ivey to debate.
Ivey has rejected Tuscaloosa Mayor Walt Maddox's request to debate him, just as she has done with other debate requests this year.
But I took a deeper look at as to why Ivey is going with this no debate strategy and what she has to gain or lose by debating, or not debating.
I also take a look at what has been the trend in the past for the Governor's race and what participating in debates have meant for past winners and losers in Alabama politics.
You can read the rest of the piece HERE.
2. Ethics is issue one, and some of it is done. 
The first policy issue of the general election campaign is ethics reform.
Maddox released his ethics plan this past week, which included a lot of reforms aimed at the Governor's Office.
Ivey responded forcefully, not by disagreeing with the reforms, but by pointing out that they had already been done.
I took a deeper look to see what reforms are being proposed and exactly what actions Ivey and the Legislature have taken to implement them.
You can read the entire story HERE.
A message from Troy University
Each week TROY students meet in the kitchen to do their part to eliminate hunger in Pike County.
Learn more about their amazing work and how it helps make the TROY family so special HERE.
3. Governor Defends Plan to Arm Teachers
Ivey's legal team is planning on defending the Alabama Sentry Program which would help arm administrators in schools without a full-time resource officer.
Ivey's lawyers say that this program does not conflict with any current laws, including the ban of all guns on school campuses.
According to the most recent and reliable data from federal sources show that about half of Alabama's 1,400 public schools do not have a resource officer on campus.
Officials were hoping to use the summer break to train the sentries, but seeing as most schools are starting in a few weeks, it is unclear when the training will begin.
You can Trisha Powell Crain's full story story at al.com.
4. Doug Jones Keeping an Open Mind about Kavanaugh. 
Democratic Senator Doug Jones said that he will keep an "open mind" about Trump's new supreme court pick, Brett Kavanaugh.
Jones told reporters that he wants to do his "due diligence" when looking at Kavanaugh's record.
Jones said he wants to see the records of Kavanaugh's work when he was White House staff secretary to George W. Bush.
Many Democrats have already come out against Kavanaugh based on his previous stances on abortion and gun rights.
According to the New York Times, a conservative Judicial Crisis Network has launched advertising in Alabama to pressure Jones to vote to confirm Kavanaugh.
It's always good to remind ourselves that there are good people and good stories still in the world, so let's take a look at what was positive about this past week.
1. A wheelchair bound man goes to the beach for the first time. 
A touching story surfaced this week about a man, David Thomas, from Jefferson County who having been born with cerebral palsy has always been confined to a wheelchair.
But thanks to the help of his friends and family they were able to raise enough money to get a special motorized wheelchair for Thomas to use on the beach.
This would be the first time Thomas had left Jefferson County in 20 years and his first time to the beach.
If you haven't seen the viral video showing him going to the beach I highly recommend watching it.
2. Mama duck spotted with….76 ducklings!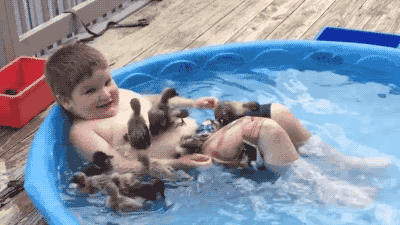 I mean who doesn't love to see a cute mama duck and all of her little ducklings following behind her.  Now imagine there being 76 of them!
A man in Minnesota spotted the hard-working mama duck in Lake Bemidji.
Ornithologists have said that groups of around 20 or 30 ducklings have been spotted before but 76 is a very rare site.
I think we can all agree that that mom deserves a night off for herself.
You can read the whole story from the NYT.
3. Possible life on Mars????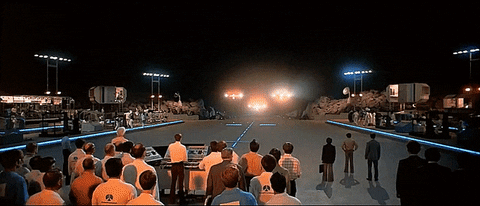 I guess this may depend if you think possible life on Mars to be a good thing or not, but scientists have recently discovered there to be a significant amount of water on Mars.
A large watery lake has been found beneath an ice cap on one of the poles on Mars.
With this new discovery now it could be possible that microbial life could be found on Mars, which isn't as exciting as finding our own E.T. but it's still a pretty cool discovery.
You can read more about the story here. 
ALABAMA DAILY NEWS – Maddox calls for ethics reforms, Ivey says they're done.
ALABAMA DAILY NEWS – Caroline Beck: What's the big deal with debates?
ALABAMA DAILY NEWS – Doug Jones keeping an open mind on Kavanaugh.
ALABAMA DAILY NEWS – US economy surges to 4.1 percent growth rate in Q2
MONTGOMERY ADVERTISER – What we learned about the officer-involved shooting of Greg Gunn at Thursday's immunity hearing.
MONTGOMERY ADVERTISER – Tashina Morris could be Montgomery's 1st female legislator.
MONTGOMERY ADVERTISER – EJI founder Bryan Stevenson honored by Time magazine.
OPELIKA-AUBURN – Golden State Foods plant opening brings 200 jobs to Opelika.
DOTHAN EAGLE – Gateway Tire Southeast opens distribution center.
DECATUR DAILY – Production at GE Aviation plant expected to start 4th quarter.
FLORENCE TIMES DAILY – UNA to honor Carl Elliott.
ANNISTON STAR – Democrat Hagan holds rally at Zinn Park in Anniston.
AL.COM – Gov. Kay Ivey says Walt Maddox, press only ones who care about debates.
AL.COM – USDA to offer $4 billion in loans for rural water, waste infrastructure.
AL.COM – Etowah County judges recuse from Roy Moore's latest lawsuit.
AL.COM – Plans to complete Bellefonte Nuclear Plant to be unveiled.
AL.COM – NASA names Jody Singer acting Marshall space center director.
AL.COM – Alabama school officials get instructions on arming administrators.
AL.COM – 4th most stressed city in America is in Alabama.
AL.COM – Columnist John Archibald:  'Judge' rules Roy Moore … contemptible.
AL.COM – Alabama Supreme Court orders dismissal of Jim Zeigler lawsuit over software contract.
WASHINGTON POST – Trump chairs election security meeting but gives no new orders to repel Russian interference.
WASHINGTON POST – Trump administration plans to scrap rule meant to limit abuses at for-profit colleges.
WASHINGTON POST – Trump's farm bailout is burning bridges in blue states.
WASHINGTON POST – The junk debt that tanked the economy? It's back in a big way.
NEW YORK TIMES – Maryon P. Allen, Made a Senator by Husband's Death, Dies at 92
NEW YORK TIMES – Economy Hits a High Note, and Trump Takes a Bow
NEW YORK TIMES – As Affordable Housing Crisis Grows, HUD Sits on the Sidelines
NEW YORK TIMES – Russian Hackers Appear to Shift Focus to U.S. Power Grid
NEW YORK TIMES – Medicare Slashes Star Ratings for Staffing at 1 in 11 Nursing Homes
Front pages (Images link to newspaper websites, which you should visit and patronize)